South Beach and Miami Beach are two of the most sought-after and storied neighborhoods in sunny Florida. Made up of islands connected to mainland Miami by a series of causeways, Miami Beach is home to some of the most beautiful beaches in the world as well as many luxury homes, waterfront estates, and high-end condominiums. Miami Beach residents find an unparalleled mix of culture, history, and natural beauty in this iconic location that has long been a favorite destination and home-base for the rich and famous.
Miami Beach is a beautiful and family-friendly community that boasts some of the most stunning white sand beaches in the world. The neighborhood is known for its gorgeous parks, outdoor cafes, and designer boutiques. South Beach, located just a short drive from Miami Beach, is a trendy neighborhood known for its Art Deco architecture, and world-famous nightlife. With its lively atmosphere and stunning tropical scenery, it's no wonder this neighborhood is a favorite among locals and tourists alike. Homes here range from luxurious waterfront condos, to charming Art Deco homes, stunning seaside mega-mansions, and private island communities. The most notable is Fisher Island, a private, 216-acre tropical paradise, located off the southern-most tip of Miami Beach. Fisher Island was once a private home, and was developed into a mega-luxury residential community in the early 1980's. The Island is only accessible by car ferry which runs 24 hours a day for residents and their guests, or by private yacht. Some of the most opulent private homes and luxury condominiums can be found on Fisher Island along with out of this world amenities like breath-taking private beaches, seaside golf course, tennis club, a marina, a luxury spa and upscale restaurants all attended by an expertly trained staff ready to serve you. Fisher Island is like another world yet just minutes away from the mainland.
Both South Beach and Miami Beach offer an unparalleled mix of outdoor activities and cultural attractions. Locals and visitors alike enjoy strolling down Lincoln Road, a milelong open-air mall, or exploring the numerous parks, gardens and museums in the area, including the renowned Bass Museum of Art. They also offer a wide variety of dining options, from casual beachside cafes to upscale restaurants serving some of the best cuisines in the world. South Beach and Miami Beach really have it all.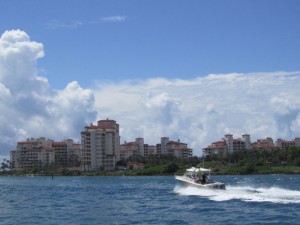 Sorry we are experiencing system issues. Please try again.